The book "Digital Finance" was released this December 2021.
It was written by authors from the Albatross Legal community:
Jean-Marc MOULIN, University Professor
Matthieu QUINIOU, Lawyer,
Doctor of LawAxel GASSER, PhD student in blockchain
Under the coordination of :
Ghislaine BOUILLET-CORDONNIER, Lawyer, Doctor of Law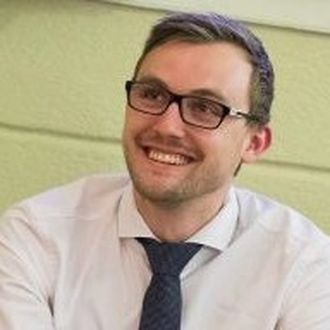 Presentation of the book "La Finance Numérique
Digital finance is an innovative and evolving field par excellence which is already an almost unavoidable passage from start-up financing to the largest players in the economic world, whatever their legal form. However, the terminology "Digital Finance" covers distinct realities ranging from simple participatory financing or Crowdfunding to blockchain-related financing and covering Initial Coins Offering (crypto-currencies/assets), Security Token Offering (tokens) or even emerging instruments such as DeFi and Teal contracts.
The reprint of this book deals only with tax aspects and will be updated when it is included in the paper book.
This opus is therefore intended for all lawyers, legal directors and accountants wishing to strengthen their knowledge of digital technology as well as for financial engineering professionals wishing to know the latest reforms of the Pacte law placing France as one of the first countries to regulate ICOs, the latest positions of the AMF and its regulations as well as the evolutions of the doctrine and practice.
Contract templates
The model contracts related to digital financing, proposed in paper format in this book, can be edited in Word and PDF. To do so, you just have to connect with the personal identifier that is assigned to you on the QR Code that sends you to the url albatross.legal-pilot.com
Your login is personal and can only be activated by people who have purchased the paper book. This link will remain active for a period of 24 months from the date of publication.
With this digitalized version of the book, Albatross Legal allows you to customize the templates as you wish. The holder of the book also has access to a library of dynamic clause templates that are not in the paper version of the book. All they have to do is answer a few questions to personalize the clauses that are online on the site.
A Unique, Innovative and Supportive Project
This collective work constitutes a UNIQUE project on the legal market which combines :
Professors/Doctors of Law, lawyers recognized specialists in FINTECH and digital law and showing that France is avangardist on this subject,
An expert tax lawyer and former tax inspector, with specialized skills in tax and accounting;
Specialists on foreign rights and in particular North American countries, post-CFA African countries and some Asian countries like China and Singapore.
It is also an INNOVATIVE Project that improves and facilitates access to contract law with a legaltech, LEGAL PILOT.
Finally, it is a SOLIDARY project with two thirds of the royalties paid to the non-profit organization Albatross Foundation which works for the free education of children in sustainable development.