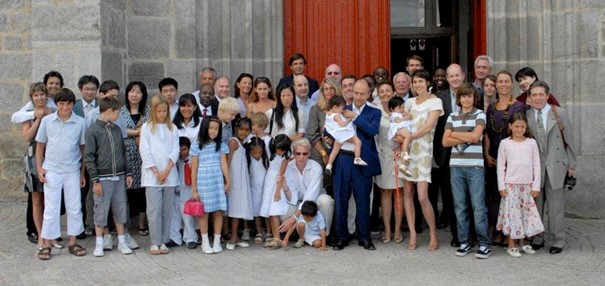 Our Organization
The Albatross Foundation was created in April 2011 in China and in 2017 in France by Ghislaine Bouillet-Cordonnier, who then passed on the Presidency to Lucille Deville.
Dr Ghislaine Bouillet-Cordonnier, founder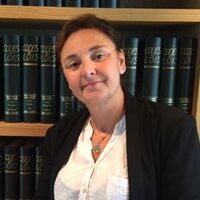 Ghislaine holds a Ph.D. in Financial Law from the University of Lyon III with a thesis on a US-France comparison of Venture Capital, a Master of Laws from Harvard University as well as masters degrees in European Law and Business Law from the University of Lyon III. She is a member of the New York and Paris Bars.
She has worked as a lawyer in international law firms in the United States and France and as legal counsel for the World Bank's privatization programs in Africa based in Cameroon. Based in Cambodia, she then participated in the press freedom program and the UNESCO World Heritage listing of Lake Tonle Sape. Following this experience in international organizations, she joined major industrial groups based in Singapore and Shanghai as Senior Vice President Asia Pacific in charge of legal affairs and coordination of sustainable development programs.
Ghislaine is the founder of Albatross Foundation,(www.albatrossglobal.org), a non-profit organization created in China, Singapore and France, which aims to provide free education for sustainable development by training more than 12,000 children and distributing more than 72,000 books. Ghislaine is also the founder of the "e-commerce" website and publishing house create2donate (www.create2donate.org) which aims to promote authors, artists and other creators of intellectual values with a philanthropic profit distribution (1/3 to the value creator, 1/3 to Albatross Foundation, 1/3 to an NGO chosen by the buyer or by default Albatross). She edited the first collection of Albatross children's books, published in three languages, Chinese, English and French, and launched at the Shanghai World Expo 2010.
Co-author of the International Treaty on Environmental Laws and articles on OHADHA and debt-for-nature swaps, Ghislaine is also the author of a book entitled "Shareholder Agreements and Statutory Privileges" published in January 2019 with the contribution of Law Professors and a Legalteck and of which 2/3 of the profits will fund Albatross.
She is currently practicing as a lawyer in a solidarity and Pro Bono framework with a selection for the Pro Bono Trophies of the Paris Bar. She won the Paris 2020 Pro Bono Trophy – Special Prize for Quebec, for her book "Pactes d'actionnaires et privilèges statutaires.
LinkedIn profile of Ghislaine Bouillet Cordonnier
Philippe Rosier, Honorary President and Founder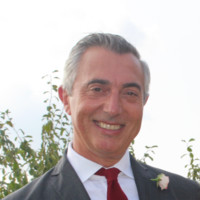 Philippe Rosier is the CEO of Symbio. He served as president and CEO of Cerdia (formerly Rhodia Acetow) from April 2015 to October 2019. Spinoff of Solvay in LBO with Blackstone since June 2017, Rhodia Acetow is a specialty chemicals company, leader in the transformation of cellulosic materials for use in various fiber or plastic markets. Philippe was President of Rhodia Energy and then Solvay Energy between 2002 and 2015. He has transformed the company from an energy procurement business into a sustainable and profitable international company that provides energy management services worldwide and develops "climate care" solutions. He was also the founding Chairman of Orbeo, a 50/50 joint venture with Société Générale, dedicated to the CO2 emissions markets.
In 2014 and 2015, together with Solvay's sustainability director, he led the task force preparing Solvay's new sustainability strategy.
Philippe is a graduate of ESPCI (Physics and Chemistry of Paris, France) and ENSPM (Ecole des Pétroles et Moteurs – IFP, France), and holds an MBA from Insead. He is an auditor of the IHEST (Institut des Hautes Etudes pour la Science et la Technologie, France). Philippe Rosier chaired the Energy, Competitiveness and Climate Commission of MEDEF, the French business confederation, for five years until the end of 2018. For 7 years, he has been the president of the Energy Committee of Business Europe, the European business confederation.
Since January 2009, he has been a member of the Economic Council for Sustainable Development, created by the French government, with the objective of laying the foundations for a new sustainable growth.
Philippe Rosier's LinkedIn profile
Lucille Deville, Honorary President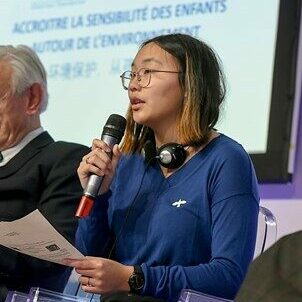 Lucille initiated the flame of the Albatross project.
She is a psychology student, an academic chess champion and trilingual (French, English and Chinese).
She is the spokesperson for the Albatross Association at public events.
She is particularly involved in the development of educational tools to raise children's awareness of sustainable development.
Lucille Deville's LinkedIn profile
Honorary Supervisory Committee
Dr. Laurence BLANC – Medical Doctor, Doctor without Borders and Professor of Anatomy at the University of Austin, Texas
Scientific and Educational Committee
Marie-José COTE – former Secretary General of EN3S – Ecole Nationale de la Securite Sociale
Dr Brigitte DESJOYAUX
Norbert Deville – General Director of CETAF – Technical Support and Training Center
Laurent HENAUT – CV
Dr. Pascal LEROUX – General practitioner and army reservist
Ali MEKOUAR – CV
Dr. Suresh NAIR – Obstetrician & Gynecologist – Mount Elizabeth Hospital
Claire PEILLOD
Dr. Mathieu QUINIOU
Dr. Ying CHEN – Doctor of Traditional Chinese Medicine
Creative and Artistic Committee
Daniel ANANADAN – Togolese artist and sculptor – Director of the Emmaus Center for the homeless in Montbrison Loire
Laurence CLEMENTS
Isabelle COTE
Raphaëlle FRANC – Nurseryman and artistic blacksmith
Laurence GACHON – Director Aquitaine Association Petits Princes
Ana GONZALES
Paul HUME
Cheryl LOH – CV
Eno YIN
Huang ZHEN
Florence HONORE-YBERT
Operational team
Constance
Geneviève Dell – CV
Samuel Marze – Albatross Ambassador
Hervé Palmier – Website – Albatross WEB Project Manager
Faustine SAURON – Albatross Ambassador
Pierre Van Uhnen – Albatross Ambassador
Aurore Belle Yang – Oraconseils – Webmaster
Almuni Team
Dr. Narany ANN
Dr Jean Pierre DESIDERI
Raphaëlle BOUCHET
Pauline DUCHOSSOY
Adeline FOGEL
LI Liang, gallery owner
Martine FONTANILLES
Xu KAYUN
Annick de KERMADEC
Mdm ZHANG
Michael ZHU