Albatross Foundation supports as a benefactor the Arc-en-Ciel School which is a participatory and solidarity school, multilingual French, English, Chinese, with actions of awareness of sustainable development.
Since the opening of its kindergarten class in September 2016, the Arc-en-Ciel school, which applies a Montessori pedagogy, has taken on the mission of welcoming and accompanying its students with an active pedagogical approach, focused on the needs of the child and open to the world. This approach is part of a desire to forge strong links between the school and the family, as well as with its environment and local stakeholders, and to prepare today's children for the world of tomorrow, particularly by educating them about the ecological transition.
Visit the school's website: https: //violay-rainbow-school.github.io/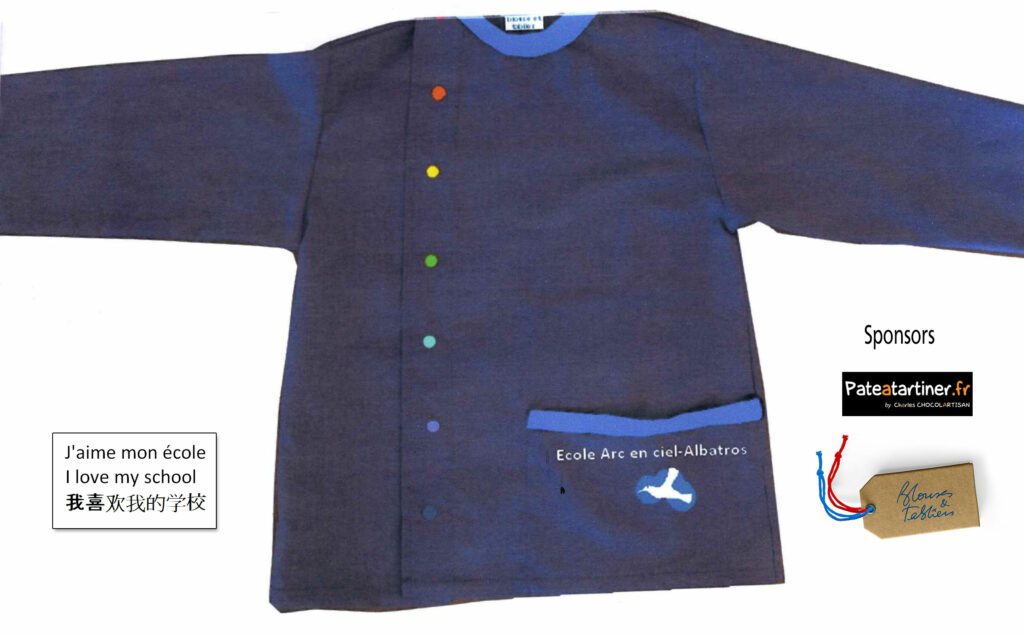 Our uniform gowns financed by the sponsors Pâte à tartiner with Roland Charles and Blouses et Tabliers with Karine Peyre de Fabregue. The design of the blouses was realized with the participation of Anne Godet and Sergent Major (Shanghai).